Externship Report Essay
Kenos
/
Internships are the cherries on top of the resume sundae. They can make any student stand out to colleges, future employers, and boyfriends' parents (just as a cherry stands out to a starving young child in a brightly colored ice cream store, or excuse me, froyo—the new trend).
Internships are quickly becoming essential for any job and can offer a lot of experience to students hoping to get ahead. But how can you get the most out of yours? Well I personally learned six, yes, six, things on my own internship experience.
1. Speak up: Many times I would be sitting at my isolated desk with endless questions about what I was supposed to be doing. I was completely paralyzed in my chair because I was too afraid to walk around or bother anyone. I rarely moved from my desk the first few weeks, but I would have been much more efficient and happier if I had gotten up, asked my questions, and got back to work.
If you need help, just ask! It's much easier than planning out a route to your boss's cubicle, writing out a specific dialogue, and rehearsing it ten times. (True story).
2. Take on as much as you can: In the entire two months I was at my internship working for a newspaper, I only wrote three articles. I don't know what the normal standards are for interns at publications, but I think I could have done more. I wish I would have asked for more work and when I was asked to contribute another article, I should have said yes.
Remember that the more you do, the more you have to show for the experience when you're looking for another internship or, gulp, a job.
3. Work hard: This is an obvious one, but don't waste time. You're there to work, and they didn't have to give you this opportunity. Make the most of your time and theirs.
4. Mimic your coworkers: I do not mean to play that game and repeat everything they say just to annoy them. I mean watch how they interact, how they talk, how they dress, and their repeated habits. For example, if you notice that everyone is always on time and takes punctuality seriously, you darn well better be there at 9:00 a.m. sharp, or earlier. You can learn a lot about office etiquette procedures from the ones who have been there for twenty years.
5. Talk with your coworkers: Coworkers have a lot of experience and they have obviously made it in that particular field. Ask them how they got this far and what advice they have for you. You could learn a lot and get some great ideas.
6. Be thankful: The best thing to do is send a handwritten note thanking them for the experience and opportunity to work with them. It'll leave them with good thoughts about you and you can most likely refer to them for a recommendation later.
Need Money to Pay for College?
Every semester, Fastweb helps thousands of students pay for school by matching them to scholarships, grants, and internships, for which they actually qualify. You'll find high value scholarships like VIP Voice's $5,000 Scholarship, and easy to enter scholarships like Niche $2,000 No Essay Scholarship, and internships with companies like Apple, Google, Dreamworks, and even NASA!
Join today to get matched to scholarships or internships for you!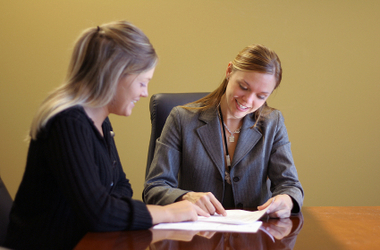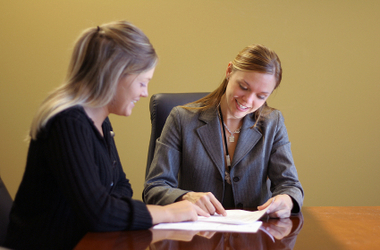 ---
SUMMARY REPORT OF EXTERNSHIP
By
Michele Knorr
Alison Webster
National American University
May 8, 2012
My externship began with some complications. I found out the place I was to do my externship at did not have the department necessary for me to complete my externship. I was in a frenzy not knowing what to do or where I was going to complete my requirements for my degree in Medical Staff Services Management. Luckily, I found an excellent site to fulfill my requirements, and found an awesome organization that I would love to work for. This organization was Avera McKennan Hospital & University Health Center. This site was located in Sioux Falls, SD; a four hour drive each day.
I began my hours on March 26, 2012 in the Medical Staff Support Department, under Rhonda Roesler, Executive Director Medical Staff Support & Compliance. Rhonda and I developed a learning plan that would give me a look at all the Medical Staff Services Professional opportunities. It all started with Rhonda and development of the annual budget for the Medical Staff Support Department, Compliance Department, and Education Department. I then spent some time with the Quality Manager, Lannette. I was able to learn about Crimson, a type of software to collect data for quality control. I worked with Glenda on a small quality data project for tracking influenza vaccines and pneumonia vaccines in the hospital medical records. I was also fortunate enough to sit in on a quality meeting to review the quality data that each member of the quality team had been tracking.
Next, I was able to spend time with the Credentialing team. Janet was responsible for the new credentialing applications, and Nancy was responsible for the re-credentialing of applications. During my time with Janet, I was able to access the Practitioners Data Bank, Office of Inspector General, and other websites used to verify information on each application for privileges. Janet also had me write the verification letters for work history and personal and professional references for both physicians and allied health professionals. While with Nancy, she showed me her system of